Mercato Metropolitano MayFair,


London
The remarkable restoration of the decommissioned St. Mark's church, an English heritage building, has given rise to a Food Market!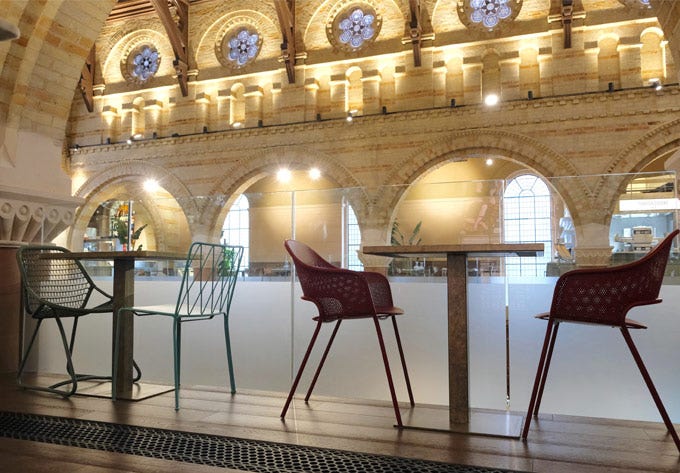 Mercato Metropolitano at Mayfair London, the extraordinary transformation of a historic site!
An incubator for "food gems", Mercato Metropolitano brings together independent restaurateurs that offer a wide range of eco-responsible, sustainable, tasty and creative products. Events, cooking and music classes are organised in the basement of the vaulted crypt. So that everyone can get together, learn and share...
An entire community is being created around this breathtaking location which mixes architectural styles, and where Fermob has naturally found its place! A mix of collections and colours, the furniture brings the space to life and matches the colour of the stained glass windows that have been preserved. MM is home to an inspiring community of all ages and walks of life, a touch unconventional but unwaveringly geared towards the environment. A cultural community that reminds us of the large #fermobpeople community.
An exchange of shared values that contribute to the project's uniqueness!