The Fermob Contract teams are by your side

every step of the way
The Fermob Contract teams are by your side

every step of the way
The outdoor areas of hotels and restaurants are showcases and must have a strong identity, be attractive and thought out as part of a whole.

To coordinate this know-how, a team of 30 people within Fermob Contract is exclusively dedicated to outdoor design advising and professional project services throughout Europe.
We can visit you on your site or we welcome you to one of our showrooms or shops for a presentation of our collections.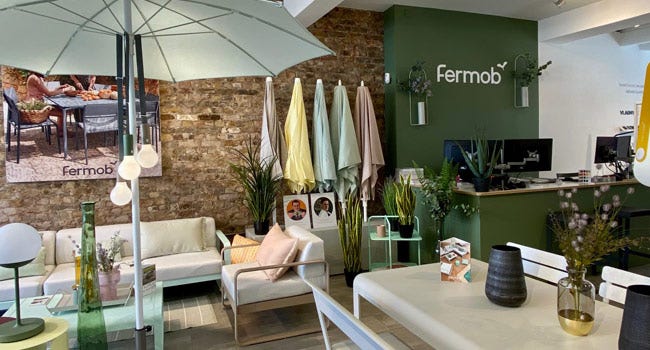 London
Fermob shop and showroom
Contact details:
391 King Street,
W6 9NJ LONDON ENGLAND
Opening hours:
From Monday to Saturday: 10am-6pm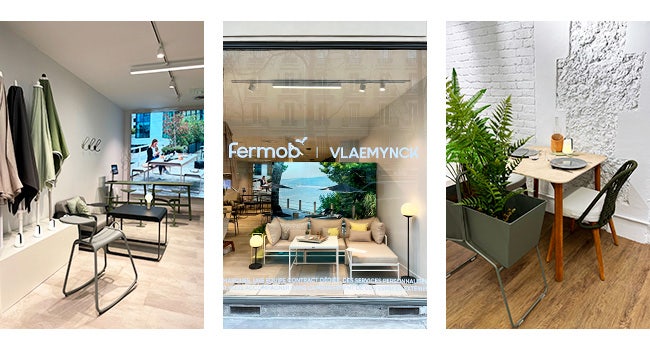 Showroom Contract - Paris Ledru (12ème)
Fermob I Vlaemynck showroom
By appointment
From Tuesday to Friday

Contact details:
79 Avenue Ledru Rollin
75012 PARIS FRANCE
/ ! \ Summer closure:
From Monday 7 to Monday 21 August 2023
Paris Ledru (12ème)
Fermob shop and showroom
Contact details:
81/83 Avenue Ledru Rollin
75012 PARIS FRANCE
Opening hours:
From Tuesday to Saturday: 10am-7pm
/ ! \ Summer closure:
From Sunday 13 to Monday 21 August 2023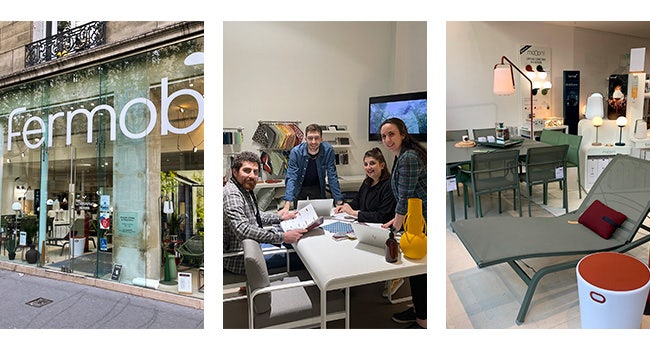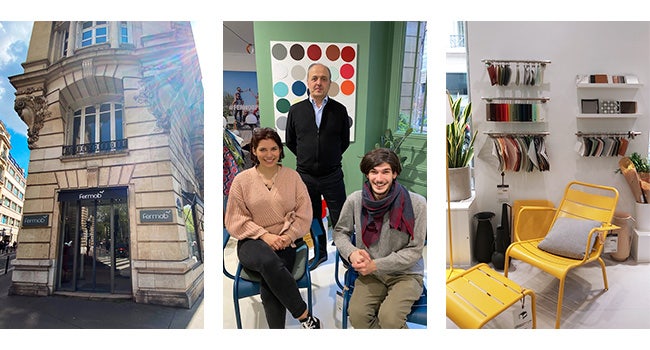 Paris Raspail (7ème)
Fermob shop and showroom
Contact details:
17 Boulevard Raspail
75007 PARIS FRANCE
Opening hours:
From Monday to Saturday: 10am-7pm
/ ! \ Summer closure:
From Sunday 6 to Monday 21 August 2023
Mâcon Sud
Fermob I Vlaemynck shop and showroom
Contact details:
57, chemin des Jonchères - ZA des Berthilliers 2
71850 CHARNAY-LES-MÂCON FRANCE
Opening hours:
Monday, Tuesday, Thursday and Friday: 10am-7pm
Wednesday and Saturday: 10am-7pm
/ ! \ Summer closure:
Tuesday 15 August 2023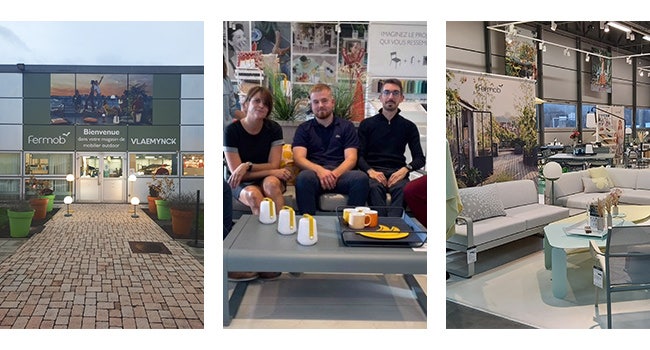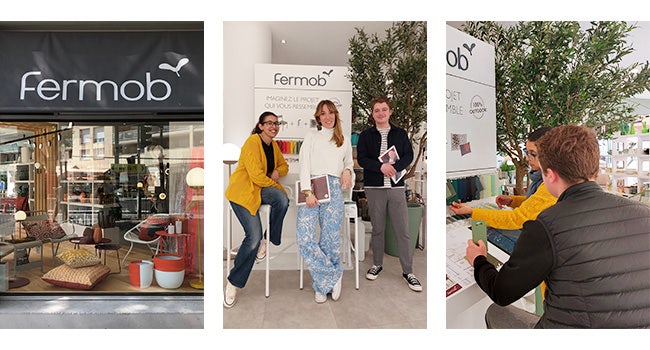 Marseille - Cantini
Fermob shop and showroom
Contact details:
32 Avenue Jules Cantini
13006 MARSEILLE FRANCE
Opening hours:
From Tuesday to Saturday: 10am-7pm
/ ! \ Summer closure:
From Sunday 6 to Monday 21 August 2023
Showroom Contract - Côte d'Azur
By appointment
Contact details:
780 avenue de la Quiera
06370 MOUANS-SARTOUX FRANCE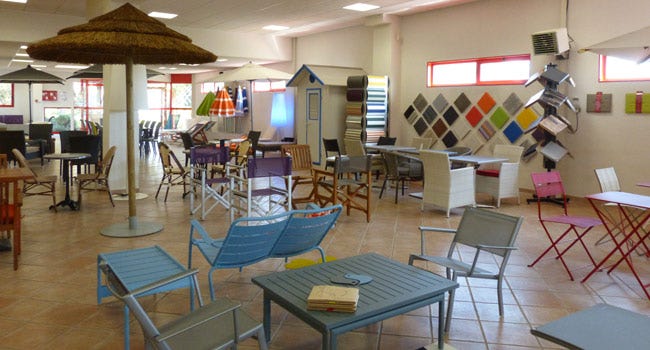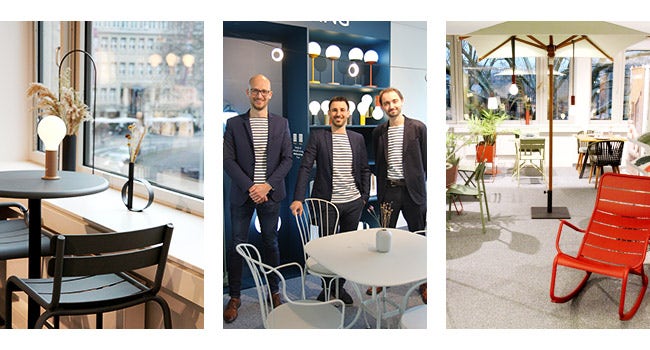 Showroom Contract - Cologne
By appointment
Contact details:
Neumarkt 49
50667 KÖLN GERMANY