Institution Nationale des Invalides,


Paris
Sharing speeds up recovery.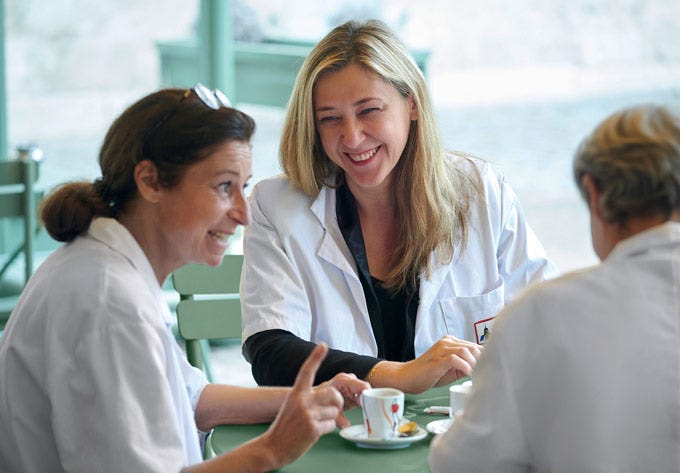 In the heart of the Institution Nationale des Invalides
Not far from the well-known Dôme, sits a relatively unknown structure: Institution Nationale des Invalides. A care facility that takes care of wounded soldiers along with people with mental and physical illnesses. The building is impressive, but it is its exceptional residents, the men and women, whose strength and character inspires respect and humility.
This place has a lot of heart! We saw it in the residents, the soldiers, the caregivers and everyone we were fortunate enough to meet. Sitting in the courtyard or in the lobby, you can observe solidarity in action. Here, people from all horizons and generations rub shoulders, help each other and form real connections. Each person is made to feel right at home and gradually comes to terms within themselves through conversations and contact with others like them.
The garden has become an indispensable space for relaxing between two treatments. Selected in a range of greens, for added tranquillity and softness, the Luxembourg collection contributes to the well-being of its users. Made entirely of aluminium, the furniture's light weight allows you to easily organise it according to your needs.