On the heavenly island of Norderney, where nature reigns, the New Wave hotel has chosen to set its anchor.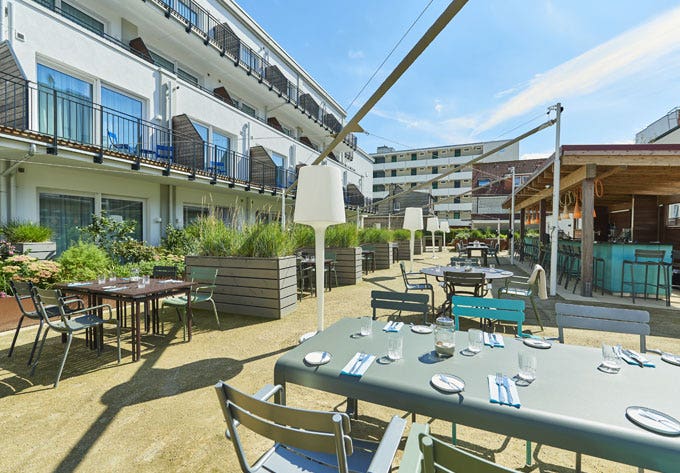 A destination between land and sea
Norderney, Germany's oldest seaside resort, has always been a place of well-being that offers a unspoilt natural setting. As they wake up and peer over the open sea, New Wave's temporary residents can admire the vastness before them, beautifully complemented by the Luxembourg collection.
During the day, the restaurant's terrace invites guests for some local culinary specialities while comfortably seated in Luxembour chairs. Through this culinary journey, they can enjoy rich flavours as they bask in the sun of Norderney. A few Costa tables come tie in the decor. And the kids in all this? Quietly playing in their very own space, equipped with the Luxembourg Kids collection.
At dusk, guests can gather on the rooftop to admire the sunset over the sea. Comfortably seated in Bellevie sofas while sipping a cocktail, they are sure to make the most of this moment.