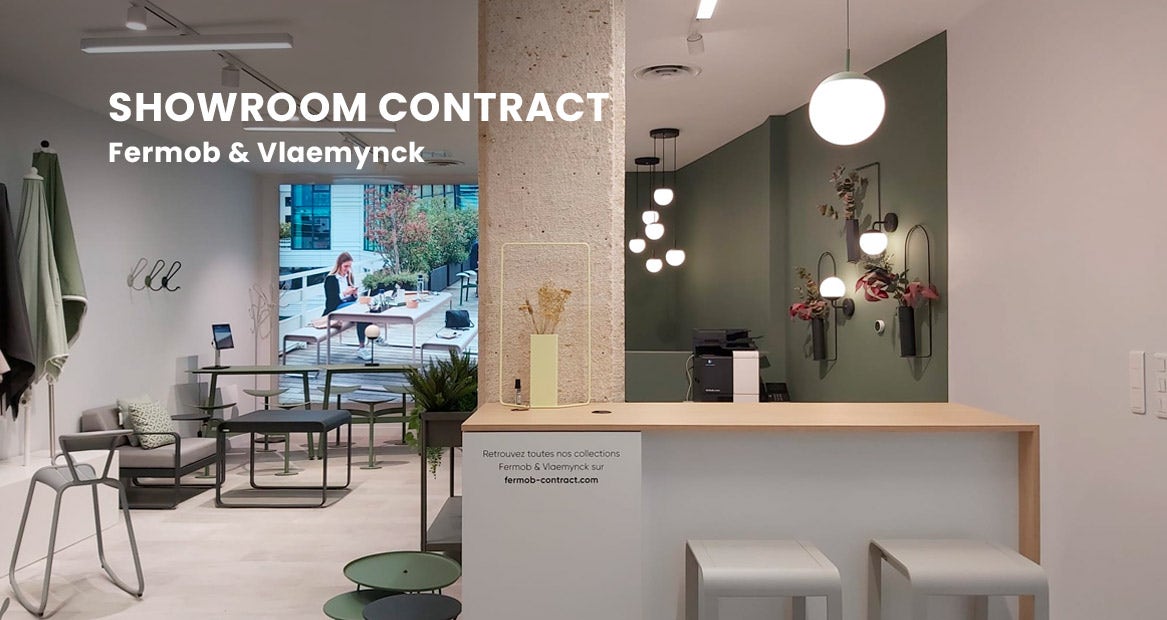 Opening of a Fermob & Vlaemynck showroom in Paris


Exclusively dedicated to professionals!
Located in the heart of Paris, at 79 avenue Ledru Rollin in the 12th district, our Fermob and Vlaemynck teams welcome you in this new 120-m2 showroom, from Tuesday to Friday, by appointment.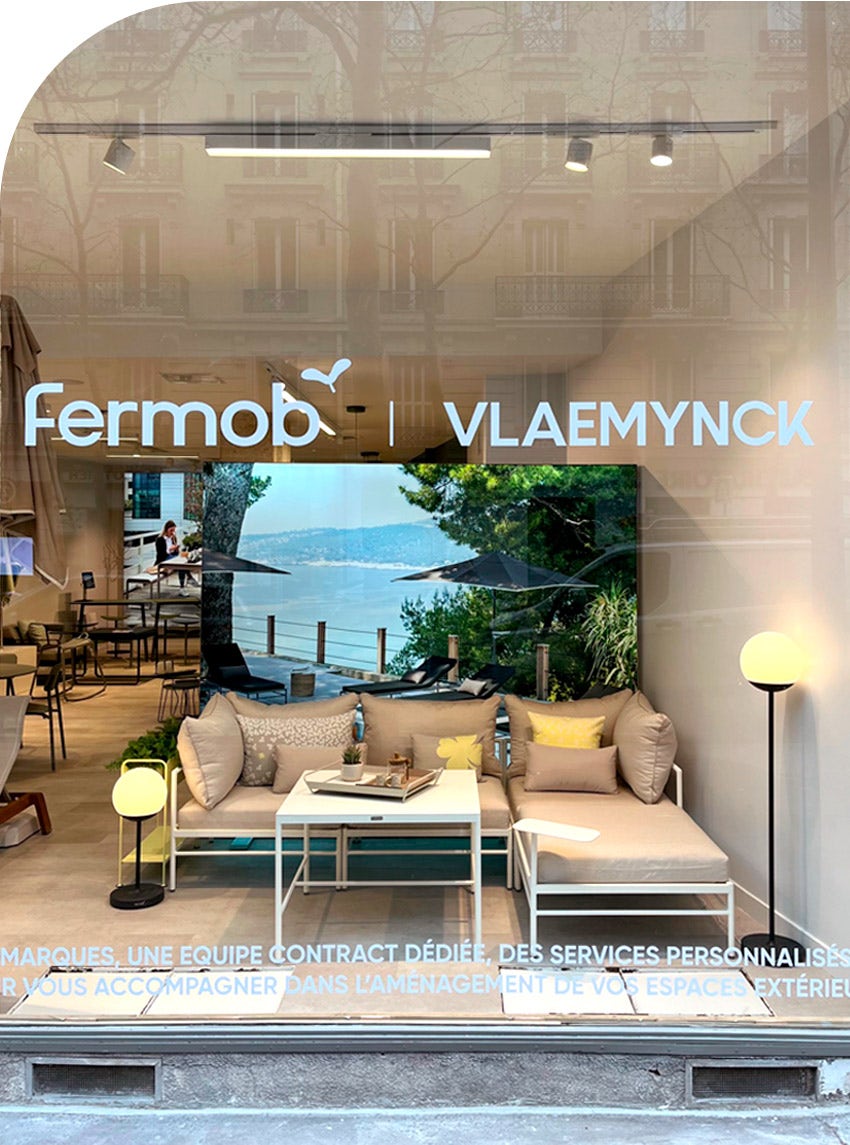 Customised support for the implementation of your projects
A team committed to listening to your needs and desires in order to successfully carry out your projects!
Benefit from all the services offered by the group as part of the support we provide for the overall design of your outdoor projects, whether this involves a renovation or the opening of an establishment.
We offer a wide-range of customised services: advice on overall design, preparation of 2D or 3D plans, product personalisation, customised service and design, installation, assembly, etc.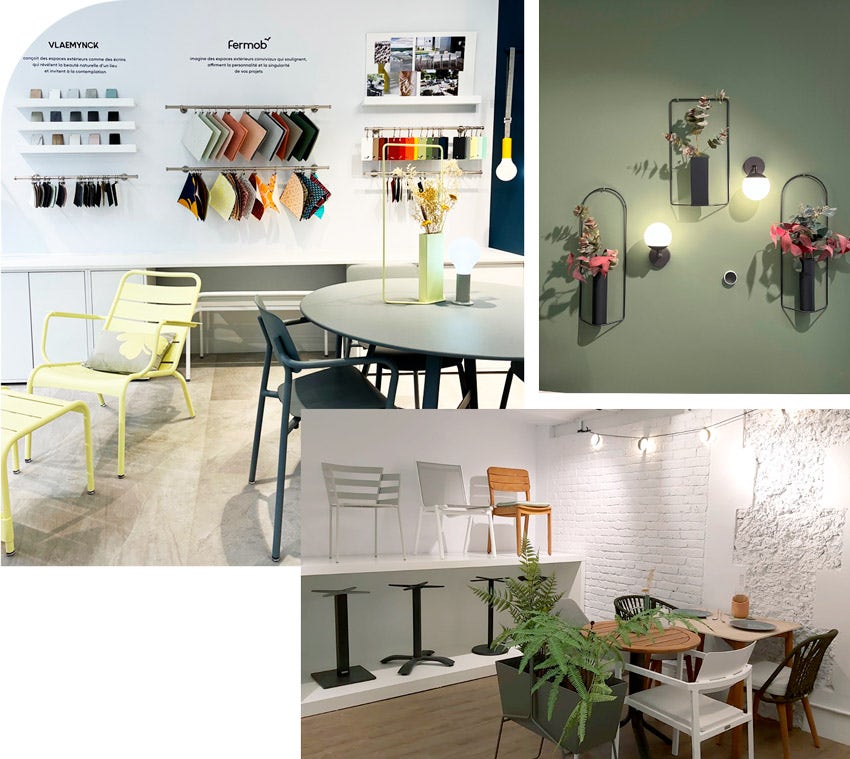 A source of inspiration
Ideal for exclusive meetings with our Fermob and Vlaemynck Contract teams, this showroom is also a space from which you can draw inspiration, with an exhibition that will regularly be updated with the group's new products.
Discover all of our collections on site: furniture, parasols, lamps, accessories, etc., as well as the colour charts and materials library for both brands.
This offering is dedicated to hotel and restaurant professionals – but not only!
Although this new Fermob and Vlaemynck showroom is primarily destined to hotel and restaurant professionals, it also meets the needs of players in the tertiary sector.
Our expert teams offer you guidance and support in the completion of your outdoor design projects.
A section of the showroom is dedicated to the Garden Office, Fermob's new "outdoor work" concept. These new collections of modular and flexible furniture adapts to all your outdoor company spaces and needs, offering a wide-range of configurations for reception and work spaces.
We are also capable of meeting the furnishing needs of local authorities or public access buildings (hospitals, retirement homes, museums, etc.), in line with the currently applicable standards and regulations.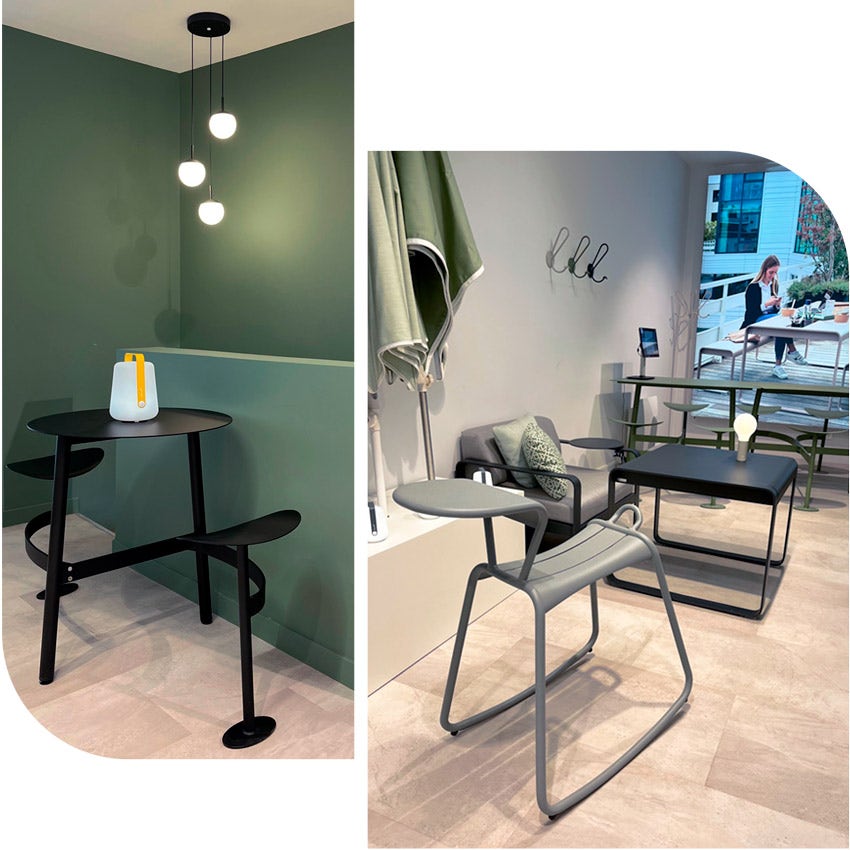 Don't hesitate to drop by – we are waiting for you!