Known as the largest bookshop chain in Japan, Tsutaya Book has set up in the heart of Shanghai in one of the city's historic building.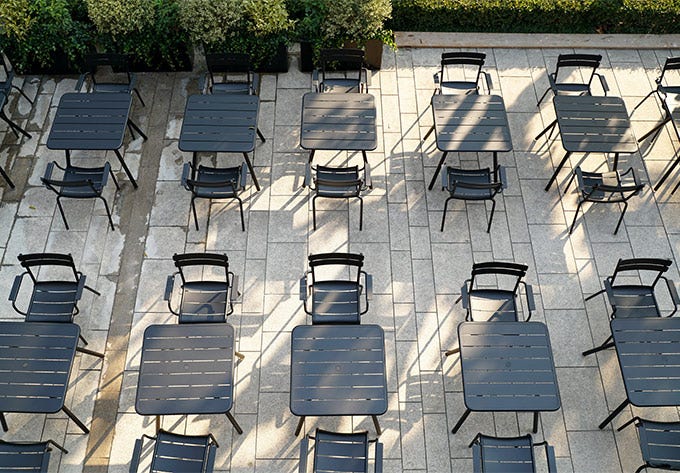 Shanghai offers an immersion in Japanese culture
Opened in December 2020, Tsutaya Book has once again blown away the people of Shanghai with its new bookshop housing more than 50,000 books. Visitors are invited to journey through the aisles and explore Japanese products such as kimono fabrics and a range of works created by Japanese artists.
An entire concept has been built around culture and etiquette. During their stroll, visitors can enjoy a coffee or snack break. These two spaces each have a terrace equipped with Fermob furniture. The Luxembourg collection, in its beautiful Liquorice colour, invites visitors to take a moment to relax and rest.
As for the upstairs terrace, the cosy lounge space is furnished with the Cadiz and Costa collections, in Anthracite.