Hôtel de la Cité,


Carcassonne
At the heart of the medieval city of Carcassonne, the Hotel de la Cité is located in a 19th century building overlooking the ramparts.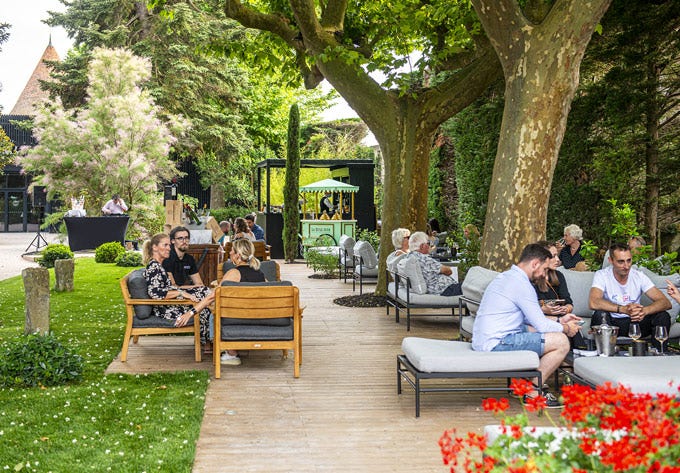 Once upon a time…
There was a brave knight on a white horse... This may not be how the story starts, but it is most likely the first thought that comes to mind as you set eyes upon this fortress.
Classified as a UNESCO heritage site, the medieval city of Carcassonne is as fascinating for its history as it is for its buildings. With its 52 towers and 3 kilometres of ramparts, visitors are taken on a journey through time the moment they step past the Cité's gates. As their gaze drifts upwards, they can only marvel at the size of the citadel.
Majestic for its history and setting, the Hotel de la Cité invites you to discover the medieval beauty that surrounds you. Guests embark on a magical journey, guided by the Cité's walls and stones.
The temporary "caste-dwellers" are also invited to enjoy the garden, comfortably seated in chairs from the Lodge and Rivage collections, all the way into the night! The famous Balad lamps are here to light up their the magical evening.
Photos credit: E. GENTILS