A recently renovated ACCOR Group hotel, located between beaches and the city centre and where the summer shone brightly!
"A resounding success with our guests"
The Novotel Montpellier hotel is one of Fermob's long-standing customers, and we've been there for them every step of the way. Renowned for its warm welcome, this 162-room establishment is located in a stunning, authentic setting just a few minutes from the city centre.
Geared toward a holiday clientèle in summer and a business clientèle the rest of the year, the hotel has several complementary areas.
Last season, Novotel modernised its furniture with sunloungers from the MARIETA collection and iconic tables from the LUXEMBOURG collection.
With the complete overhaul of its outdoor areas, this year was the perfect occasion to incorporate shading solutions, notably with PAGODA parasols with offset stands and the CORTINA collection, which is adapted to use by the sea. As such, the Novotel Montpellier benefits from a mix of Fermob and Vlaemynck furniture, perfectly suited to all of its guests.
"In addition to the recognised quality of their products, I chose Fermob & Vlaemynck for the responsiveness and professionalism of the fitters and the sales team, thus ensuring the success of this collaboration," points out Jérémy Levy, Operations Manager.
The brand new terrace and poolsides have recently been enhanced with various lighting collections. As such, the MOOON! H134 in Anthracite and Cactus decorate the poolsides, and the set of three BALAD H12 in Storm Grey add a stylish touch to the terrace.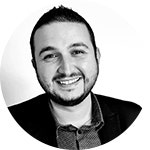 "I really like the BALAD lamps as the quality of the lighting matches the aesthetics of the product. These lamps perfectly complement our renovations and the furniture we use."
"Some guests have asked us where we bought our lamps and whether they could buy them from us! They are a resounding success with our guests."
Jérémy LEVY, Operations Manager at Novotel Montpellier.
Novotel Montpellier
125 bis Avenue de Palavas
34070 MONTPELLIER
Website
Photo credits: Le Novotel Montpellier
Products used for this project: