Service:


Second life

Service:


Second life
For 30 years, respecting the environment and caring for others have been key concerns for the company.
As part of an effort to develop towards a circular and sustainable economy, Fermob now offers a range of "second life" furniture.
This innovative and responsible approach stems from the collection of furniture used by our customers who wish to renew their equipment at the end of a leasing contract or through various Fermob uses.
Do you have a project that could benefit from second life furniture?
At Fermob, we offer three solutions:
> The "downgrade"
Product with small defect(s).
> The "outlet"
New product that is end-of-collection and/or in a discontinued colours.
> The "second life"
Product previously used in a long-term rental contract or by Fermob for various events.
The availability of these products fluctuates and is opportunity-based. It is therefore important to contact us regarding the quantities available at the time of your project and not too far ahead of a project.
Fermob products are shipped in France and throughout the world. For all outlet, downgrade or second-life product requests, a standard quotation will be required in order to assess the cost and to organise your request according to your wishes.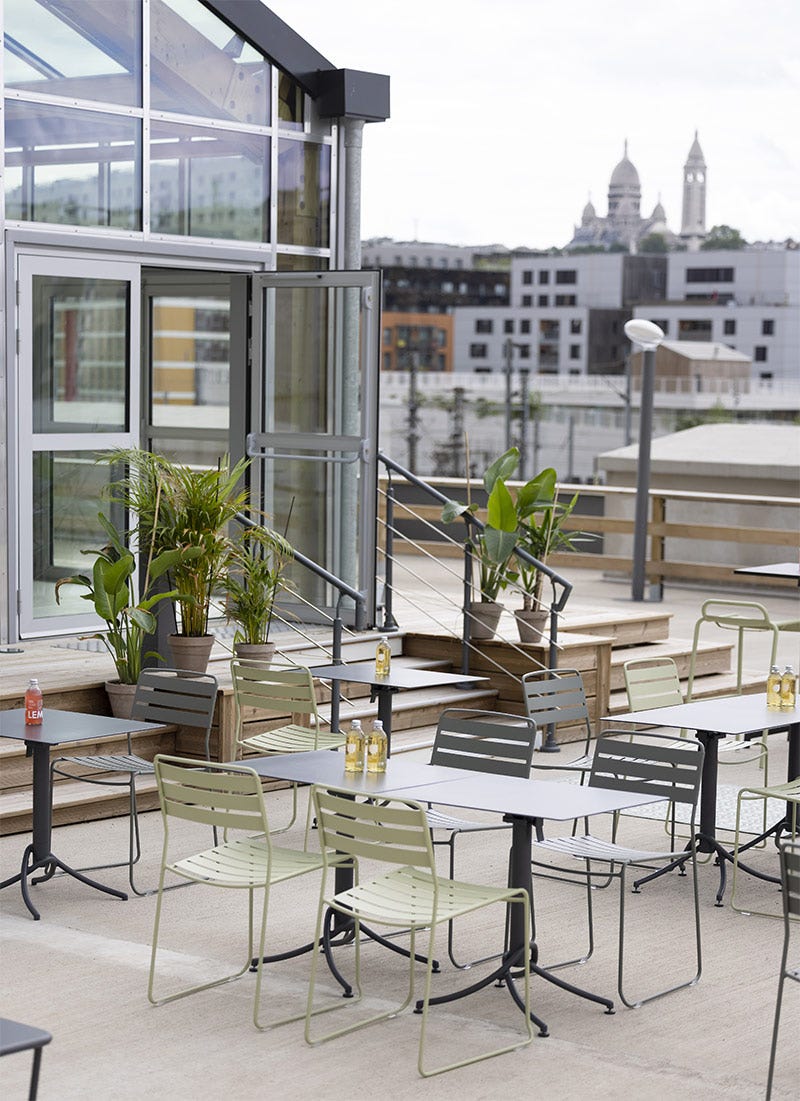 Do you have Fermob or Vlaemynck furniture and would like to renew your furniture with us?
We can help you dispose of your old terrace thanks to our eco-furniture partner.