A dazzling summer 2023 in the south!
Five leading establishments in the South of France have added our lighting products to their Fermob and Vlaemynck furnishings.
Brasserie, beach house, five-star hotel and farmhouse...
Find out about their initial feedback, and how the lights - free-standing, pendant or ambient - have been used to create different atmospheres in different spaces.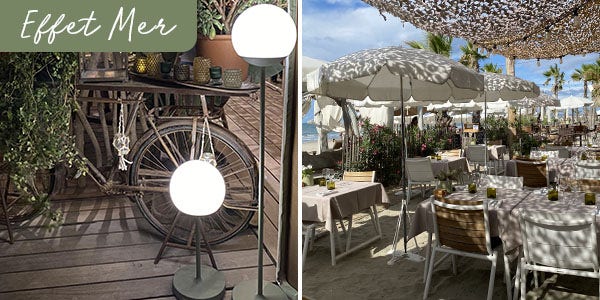 "Our customers noticed our new lamps and we've only received positive feedback. They find them original and very stylish."
Aymeric LOTTO, Manager at Effet Mer.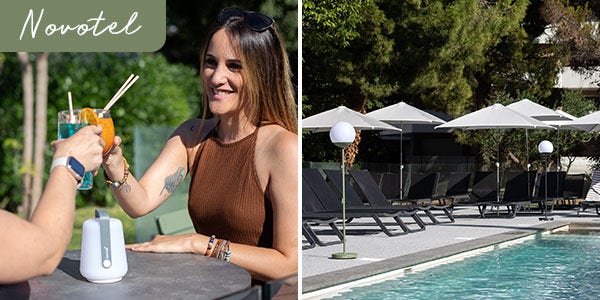 "The quality of the lighting matches the aesthetics of the product. […]"
Jérémy LEVY, Operations Manager at Novotel Montpellier.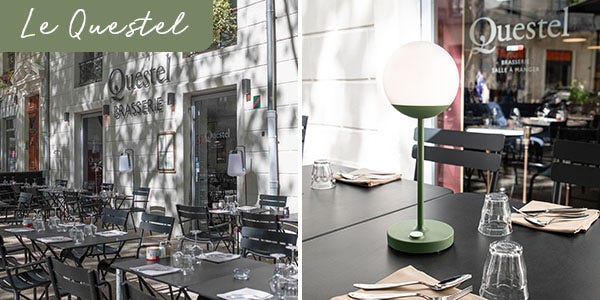 "I love how chic and sturdy Fermob products are. The products are beautiful, solid and monochrome – precisely the aesthetic that I want for my brasserie."
Jimmy VIALLE, owner of Le Questel.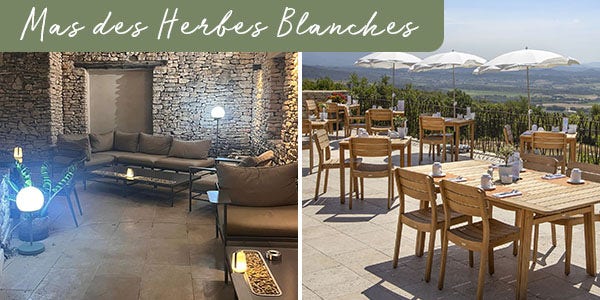 "We are delighted with our Fermob & Vlaemynck furniture – it masterfully captures the hotel's spirit!"
Jean-Marie GRAS, Manager of Mas des Herbes Blanches.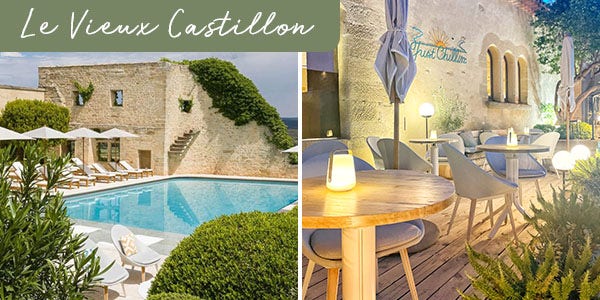 "The switch LUDO is very practical and allows us to save time," explains
Jérôme LHERITEAU, Manager of Vieux Castillon.